We are proud of our trainees!
2017 Classes
2016 Classes
2015 Classes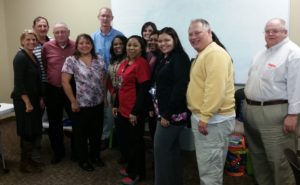 Philadelphia MS
2014 Classes
Additional Classes with pictures pending
Class of 2016 Normal, IL
Class of 2015 Lake of the Ozarks
Class of 2015  St Louis, MO
Class of 2014 St Louis, MO
Working with trauma can be tough so….
We love it when we can incorporate a little fun into our trainings!